well lets get started with a pain discussion on what GPSs we all have!!!
well might as well get started!!!
we started off with a plain simple
eTrex Venture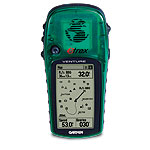 see now that it is listed as discontinued!!! very big pity as its a great unit, specially as a basic unit!!
very basic unit, learned a lot of how a GPS works, good for us to get back and find our way around!!
then as the the A$$ itched went for a Venture Cx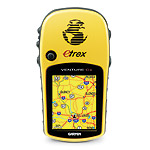 then this was a big step forward, and also see that it has also been discontinued, this has a better receiver then the old plain eTrex venture, a color screen, could take maps, witch I accidentally scored as part of the deal!! place for a memory card witch it has!!
huge amount of features and settings, maybe way too much for what we use!!
took a while to get used to it, however grew very attached to it as time went on!!
so brute girl uses the eTrex Venture and self use the Venture Cx when we out riding quad
both the above units have been covered with mud and rained wet and survived all and still doing well!!
then recently with the new car BG got herself a Nuvi 205, think also discontinued, and wow what a great unit for town navigation!!
and was looking for a GPS for Big D to use and was offered one, witch should be here with in the next two months!!
will see how that works!! from research on the net it should be a great unit for basic navigations!!